You are victims (or close to a victim)
of the Stevens Johnson syndrome
or of the Lyell syndrome (toxic epidermal necrolysis).
You can be in contact with other victims.
we search for voluntary translators to translate the site in different european languages:german,spanish, portugese,russian,polish,roumanian,ukrainian etc.. and also in different asian languages:chinese,hindi, bengalese,japanese,vietnamese etc.. and other languages:arabic,persian.. if you want to help us send mail to
PHONE CONTACT

IN FRANCE
08 11 03 46 48
FROM ABROAD
+ 33.811 03 46 48
Please call between 9 AM (gmt) and 8 PM (gmt)

You can join and participate in our chat by mail
Click on the link,

e-mail
Or send e-mail to the following address :
avimedi-europe-subscribe@yahoogroups.co.uk
MSN CONTACT
laurence310@msn.com
here is a link towards the
stevens johnson syndrome foundation
(american site)
stevens johnson syndrome,lyell,TEN
Details of visits by country in november 2009 (analysis of traffic XITI) of avimedi web site.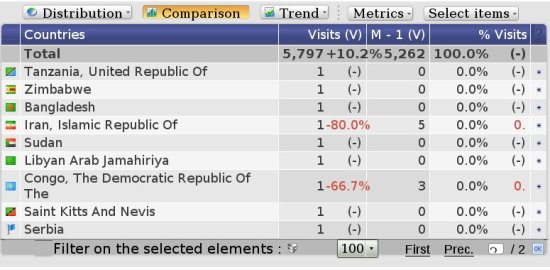 Association of victims of medicines,Avimedi informs you about the incriminated medicines and the after-effects of Stevens johnson syndrome/toxic epidermal necrolysis (cutaneous, ophtalmologic and pulmonary)